STREAMLINED PROCESSES
Industrial Packaging & Production Crating
Industrial packaging and mass production crating entail a specific skill set and level of experience. At Craters & Freighters in Baltimore, we have both. Our teams are capable of completing the largest, most complex shipping and packaging endeavors. With a variety of comprehensive solutions, even mass production crate engineering is easy for us.
We're known globally for our services and quality, and our local reputation for reliability and accountability can't be matched. Having worked with several industries and manufacturers, we've learned how to manage every detail of a successful packaging and crating job, no matter the scale.
Call us if you're looking for industrial and commercial production crates, custom pallets or skids, or high quantity containing needs. Our packaging specialists support industry leaders in all types of sectors, helping with mass production operations.
Some of the Baltimore industries we're proud to work with include:
Aerospace
Electrical Equipment
Appliance
Automotive and Transportation
Auctions
Building and Infrastructure
Medical
Industrial Automation
You can rely on us to:
Read drawings
Meet all MIL-spec requirements
Custom design and engineer crating solutions based on any asset's specifications
Provide safe, secure packaging, cushioning, and protection solutions
Our team is composed of professional industrial packaging designers and engineers; we offer new insight into every unique job and always welcome a challenge.
Reach out to us today and learn more about how we can help you with your industrial packaging and production crate goals.
Production Crating Services
We've been lucky to support several kinds of companies and have streamlined the process of production crate builds. Our teams are dedicated to each customer, learning everything we need to know to keep your assets safe and secure. We understand products, equipment, and machinery, and you can trust us to keep your items protected. Call our production crating professionals, and let's get your project underway.
On-Site Crating
Keeping your assets safe is vital to your business; we get it. So, if you can't transport your oversized, heavy, awkward, or fragile items to us safely, don't. We'll come to you for your custom crating needs.
Our team is skilled at on-site crating and packaging, using technology, experience, and knowledge to design and engineer protection for your assets at your location. You get the same level of service and high-quality materials at your facility as you would at ours.
Custom Industrial Packaging
Tailored packaging is key to a successful shipment. You can rely on us to find the best possible solution to keeping your assets safe. Our team determines specific custom packaging for each item we handle. Our experience is matched by our level of commitment to your project.
We'll figure out how to support your valuable items, whether they're being shipped or stored. You can trust our Baltimore industrial packaging specialists with all your shipping needs.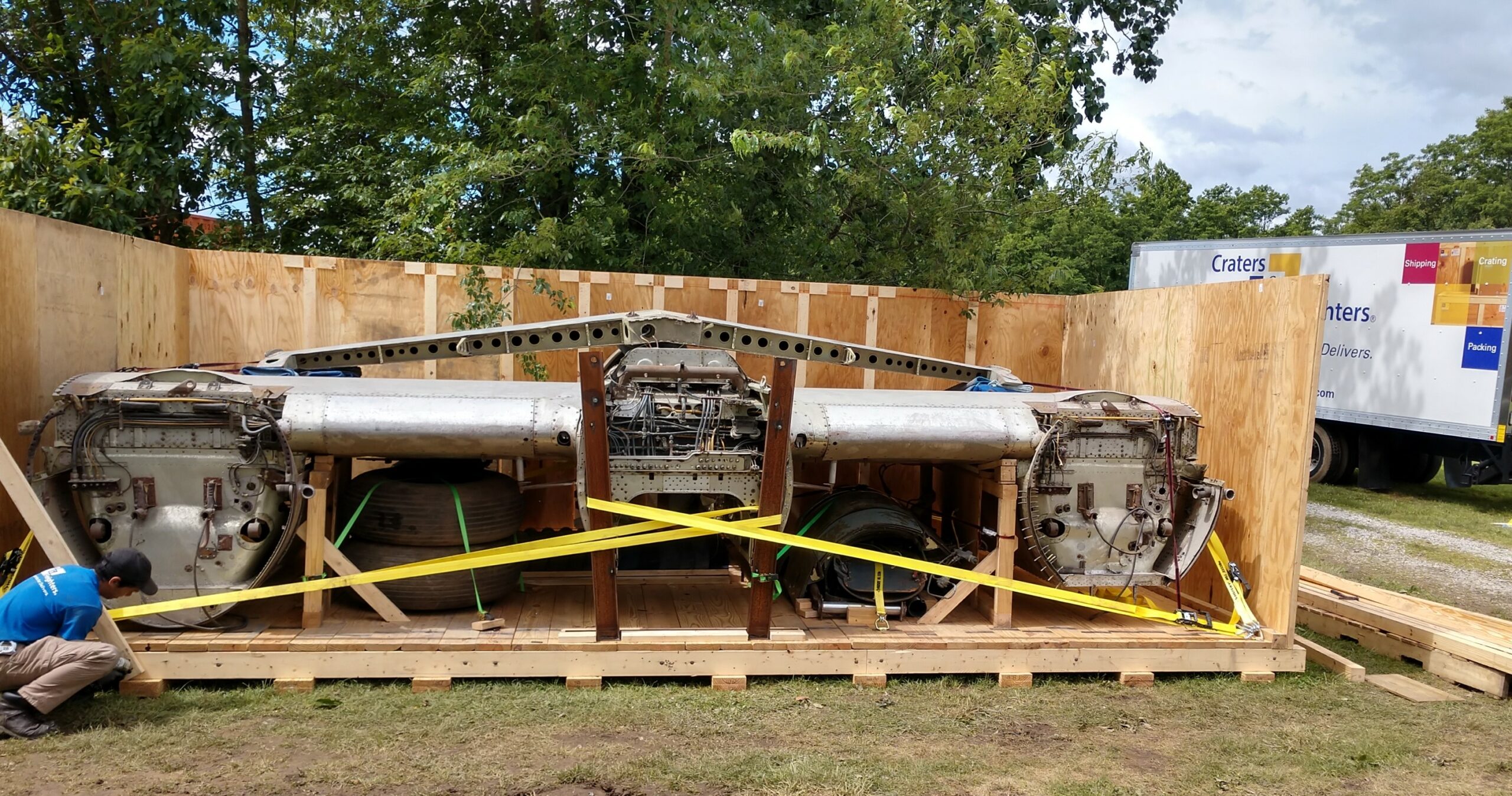 Custom Crating
The design of your customized crating plan paves the way for a successful journey through the shipping stream. Our designers create containers that nurture safety and work with the design of the packaging for the best support possible. You should never trust your custom crating solutions to a company that uses a one-size-fits-all mentality. We'll provide you with a tailored design, considering size, shape, fragility, mode of transportation, final destination, and more.
Your assets are important; let us give them the attention they deserve. Our crating services are tailored to your specifications. We've customized wooden crates and skids and provided shipping solutions for:
Commercial and military aerospace equipment
Shock-sensitive servers and computer systems
Heavy industrial robotics machinery and parts
Large-scale data centers
Electrical control systems
Modular construction materials
Conveyors and escalators
Uniquely shaped medical and surgical equipment and furniture
Oversized steel storage tanks and hoppers
Streamlined Crating Solutions
Craters & Freighters has perfected the art of streamlined crating. We've cultivated various skills and methods over the years, and we know we can help you with your industrial packaging, production crating, or any other shipping needs you have. If you're looking for top-of-the-line solutions, a can-do attitude, and logistics resources for challenging tasks, we're waiting to hear from you. Let us prove to you that we have what it takes to surpass your project's expectations.
Get a fast, free, no-obligation cost estimate from Craters & Freighters Baltimore.
Provide some information on your needs and we'll get back to you right away with a figure you can use in your planning.